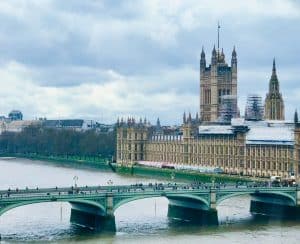 Refinitiv, one of the largest providers of financial markets data and infrastructure globally, reveals that the EPIC Platform from GIACT and World-Check are now together and accessible through a single API.
As mentioned in a release, the integration brings together the risk intelligence from World-Check with the capability of GIACT to provide a "multi-dimensional" view of consumer and business identity, payments, and compliance risk, "across the customer lifecycle."
The announcement also noted that almost half (47%) of US-based consumers have been affected by identity theft during the past couple years, with resulting losses increasing 42% YoY to $712.4 billion last year, according to Aite Group.
Concurrently, both conventional and emerging fraud risk, along with complex compliance requirements, has "delivered record financial losses and reputational risk to organizations across almost every industry," the announcement revealed.
The update from Refinitiv further noted that the integration is set "to address all manner of fraud and risk-related threats and inefficiencies by combining industry-leading solutions into a single API that can be deployed across an organization."
James Mirfin, Global Head of Digital Identity and Fraud Solutions at Refinitiv, stated:
"For over a decade, legacy solutions have failed to adequately protect financial institutions, businesses and consumers from identity and payments fraud. Until today, no one has been able to deliver a fraud and risk mitigation solution that spans the customer lifecycle."
James added:
"Refinitiv responded to the industry's calls by combining the power of the EPIC Platform and World-Check into a single comprehensive solution that eliminates gaps in the fraud prevention process; helps protect financial institutions, businesses, government entities and others against the latest fraud threats; and improves customer experience through real-time, fact-based decisioning."
Through a "customizable, single API," organizations will be "equipped" with the following advances:
Refinitiv's technology and access to a real-time network of identity verification, authentication services and compliance screening
Access to enrollment, payment, identity, compliance, screening, and mobile solutions built on a single platform
Ability to proactively identify and mitigate both traditional and emerging risks, including payments, identity and vendor fraud; money laundering, bribery and corruption; as well as enforcements and fines
Ability to address newer, more sophisticated fraud threats, including identity theft; synthetic identity fraud; true name fraud; account takeover; business email compromise; and others.
The capability to better attract and retain customers, safeguard their reputations, and protect supply chain and vendor relationships.
GIACT, a Refinitiv company, aims to assist firms with positively identifying and authenticating clients.
Since 2004, GIACT has been "empowering businesses across all industries with data-driven insights to prevent identity and payments fraud and improve compliance procedures, all through a single platform — the EPIC Platform."
As previously reported, Refinitiv, an LSEG (London Stock Exchange Group) business, is one of the  largest providers of financial markets data and infrastructure.
With $6.25 billion in revenue, 40,000+ customers and 400,000 end users across 190 countries, Refinitiv is "powering participants across the global financial marketplace."
The company provides information, insights, and technology that "enable customers to execute critical investing, trading and risk decisions with confidence." By combining a unique open platform with the appropriate data and expertise, Refinitiv connects people with choice and opportunity – "driving performance, innovation and growth for our customers and partners."