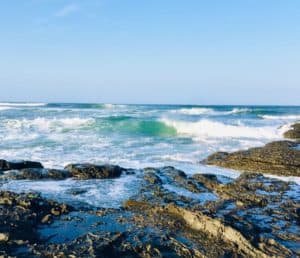 The developers at Ocean Protocol (OCEAN), which allows software engineers to build marketplaces and other apps to privately and securely publish, exchange, and consume data, have revealed that Ocean now makes multi-network "even easier."
The Ocean Protocol developers reported that they've simplified multi-network on Ocean with a unified interface.
The team at Ocean Protocol noted that when they launched the Ocean Market as part of version 3.0, they had just moved onto ETH Mainnet from their own custom PoA Mainnet, so "all focus for the user interface went into working against that one production network."
As they introduced the Ocean Protocol contracts to other (block) chains to escape "rapidly rising transaction fees," the main interface paradigm, "of basing the displayed metadata on the user's connected network quickly became a pain to use."
That's why the Ocean team sat down and figured out "the best patterns to solve these main pain points, focusing solely on the end-user perspective."
They've been focused on reducing friction "when following links to assets outside of ETH Mainnet."
They've also been working on the following:
Retain the DID and existing URLs as the unique identifier for an asset, regardless of network
Increase discoverability of assets outside of ETH Mainnet
Increase discoverability of all networks Ocean Protocol is deployed to
Encourage usage of networks beyond just ETH Mainnet
Reduce the need to switch wallet networks as much as possible when browsing the market
Any possible solution needs to scale easily as we continue deploying to more networks
The Ocean team further noted that they "arrived at a solution tackling all this, where the main new paradigm is an interface showing assets mixed from multiple networks. All the time and on every screen where assets are listed." This "detaches the metadata and financial data source from the user's wallet network as it was before," the Ocean Protocol developers explained. (Note: for more details on these updates, check here.)
As covered in June 2021, OceanDAO, a distributed autonomous organization supporting the Ocean Protocol, revealed that the 7th round is now open for submissions. More than $200,000 was being offered for Data Science, Developer, and AI Research projects according to a release shared with Crowdfund Insider.
As reported in May 2021, Bosch, Ocean Protocol represented by BigchainDB, and Fetch.ai had all joined Catena-X, in order to bring their "collective expertise" in market, mechanism, and token-based incentive design
Catena-X is described as an "agile" ecosystem with automotive industry stakeholders. All firms taking part in Catena-X are working cooperatively on concepts for creating an open, scalable network for secure, cross-company, and standardized information and data exchange in the automotive sector.
As mentioned in a release shared with CI:
"The aim is to create uniform data and information flows throughout the automotive value chain. The Cloud-based network is to be open to all companies in the European vehicle industry as well as their global partners, users, and equipment suppliers."