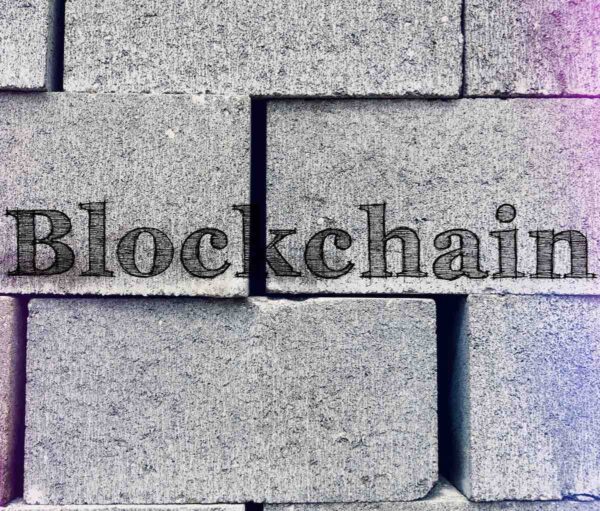 Spencer Noon, an investor in Variant, a first-check cryptocurrency venture capital fund, has released their latest Network report, which covers Axie Infinity, NFT Bots, and Mirror.
Spencer Noon notes in their weekly update that Axie Infinity has "steadily" seen about 25,000 daily users "with on-chain transactions" during the last month. These are users who carried out a transaction through a wallet.
The 25,000 figure is higher than the average automated-market-maker (AMM) or decentralized exchange (DEX), which tends "to see around 5,000 users per day day," Spencer Noon writes while adding that the team at Axie Infinity claims "to have ~1 million DAUs, therefore a ~2.5% user count doing active wallet interactions is a rather healthy indication."
As mentioned in the report, the average transaction size on Axie Infinity today is "north of $500, which shows that spam transactions have not taken over the network just yet." The average user engaging with wallets on Axie Infinity "completes 1.4 transactions on a given day," the report revealed.
As noted by Spencer Noon, the data is further supported by the fact that Axie Infinity "ranks the highest among NFT sales according to Cryptoslam." At north of $700M in total NFT sales across 250,000+ buyers, "the project is in a league of its own."
As stated in the report:
"This rapid rising interest has translated to exponential growth in on-chain volume. According to Axie Infinity's data, the cumulative volume of assets transacted in Axie crossed north of $1 billion in the past month. While much of it has been in the recent past, the chart is a testament to the perseverance and grit of the team over the years. Axie Infinity is proof that product market fit kicking in can lead to exponential growth."
The report also mentioned that the traction Axie Infinity has achieved also "benefits Ethereum as a network." According to Nansen's gas tracker, Axie Infinity alone "accounted for ~9% of all gas consumed in the last seven days."
The report from Spencer Noon added:
"Finally, when examining the activity of large wallets, the number of addresses exiting Axie Infinity over the past few months was quite low. Close to ~200 wallets have accumulated north of 10,000 tokens over the past six months. The recent price rise has not translated to a sell-off among the large wallets."
According to the report, part of the reason for this may be "due to the fact that creating cash flow out of Axie Infinity tokens is possible through programs like those offered by YGG, standing as a proof-point that individuals building a position in Axie still believe there is long-term upside despite the recent massive rally."
While sharing updates on other crypto platforms, the report noted that Mirror is a crypto-based publishing platform that aims "to connect creators directly with their audience using a combination of Web2 and Web3 native tooling."
As mentioned in report, writers are able to gain access to the platform by "entering the $WRITE race, which occurs every Wednesday at 3pm – 5pm EST." Mirror's current main products for allowing creators to raise funds "are editions, crowdfunds, reserve auctions, and splits." Each of these are smart contracts, with several iterations of each to date, the report revealed.
The report further noted that Editions have become "the most popular" product that Mirror creators use, "due to the product's flexibility in creating tiered NFT editions (i.e. with rarities) as well as linking editions directly to crowdfund blocks."
The report explained that Mirror links users data across governance ($WRITE race), Ethereum interactions (across various creator blocks), and Twitter conversation threads. Aggregating this data allows "the use of 'Betweenness Centrality' to create a community-specific reputation score (highest ranked are the red dots below)," the report noted.
Going on to share other updates, the report pointed out that on OpenSea, it is not hard "to notice that nearly all items in popular collections have bids far below the floor price."
The report continued:
"After observing behavior and speaking to community members, it becomes clear that these bids are placed by bots and that the bots relist these items at the lowest current ask. Some bots have cleared over 50 ETH in profit. While I have not identified all known bots, purchases made by a number of bots compared to other purchases show how bots are able to turn profits over 600 ETH."
The report also mentioned that r_Burry1, a well known NFT bot, has produced more than 60 ETH in profit and has "realized ROIs in the triple digits" and the top ROI by project for this bot "is the Forgotten Runes Wizards Cult, at 292.5%."
Dr_Burry1 is accompanied by Dr_Burry and Dr_Burry2, "and their accounts can be analyzed on NFTBank.ai," the report added.
Bot bids are "pervasive throughout OpenSea, but the purchase transaction share from identified bots is small and concentrated," the report noted while adding that the highest involvement on a per project basis "is Hashmasks, with identified known bots accounting for 2.6% of secondary market purchases and 0.23% of total ETH volume."